Microblading Training And Certification
Coming Soon Dallas, TX July 29-31 Houston, TX August 5-7 Register Now!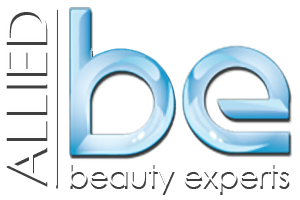 Become nationally certified as a Microblading Artist. Microblading is one of the most sought-after treatments today producing between $300-$800 per one-hour session. Let our expert trainer teach you everything you need to be the best artist you can be. Intimate, hands-on guided environment. You will be well-versed and competitive in the skills you need to start or enhance your career. At Allied Beauty Experts our goal is to help others cultivate their passions into a successful, safe, fun, and profitable business. We have taken our resources as a national association for the spa and beauty industry to bring you a training course that covers the whole spectrum of the microblading industry. Learn everything you need to know from safe practices to marketing your business. Our class sizes are small and included hands-on guided practice with a live model.
Small Class Size
3 Days Training
15 Piece Starter Kit
Nationally Certified

$2,800

Refer a friend and receive and additional $300 discount!

Your Cost

=$2,500
Training includes:
National certification
Hands on training – work one on one with an experienced trusted trainer
Work on live models – give your first microblading treatments knowing that your trainer will be with you every step of the way to guide you
Bloodborne Pathogens training
Advanced brow shaping and measuring- covering the four different techniques
Dermatology theory – complete physiology of the skin and hair
Training Agenda:
Day 1:
9:30 am – Introduction
Student and trainer
About ABE & Microblading
Training agenda 10:00 am – Overview of Online training
A run through of all that was learned
Questions and answers 10:45 am – Brow Shaping and Techniques
Basic brow shaping
Case studies
Show and tell of the different techniques
Brow patterns used when microblading 12:00 pm – Lunch 1:00 pm – Tools
Tools needed for microblading
Introduction to the tools needed
Disposables that are needed for microblading
Types of blades and their purpose
Pigments for brows 2:00 pm – Practice
Practice the different shapes and patterns on paper
Practice with the tools, pigment, and silicone skin 5: 00 pm – Wrap Up
Wrap up and overview of 2nd day schedule

Day 2:

9:30am – 11:00 am
First treatment model done by trainer 11:00 am – 5:00 pm
Student work on treatment models

Day 3:

9:30am – 5:00 pm – Advanced Techniques
Ombrè
Shading
Premium Kit includes:
Universal Microblading Handles
Brow Rulers
Ink Rings
China Marker
25 Blades
Professional Pigment Colors
Mascara Wands
Lidocaine Anistethic